THE ONLY 2 THINGS THAT MUST BE DETERMINED BEFORE HIRING A NEW EMPLOYEE
THE ONLY 2 THINGS THAT MUST BE DETERMINED BEFORE HIRING A NEW EMPLOYEE
Now, calm-down, these two things are not determined with simple yes/no answers, and they may not be clearly identified on a resume.  These two things are multi-faceted assessments which are evaluated throughout the interviewing process along with intentional use of your instincts.
Sorry, you cannot run into an interview without preparation planning to address only these two things – remember − they are multi-faceted.
Thing 1 – Does this candidate FIT the job requirements?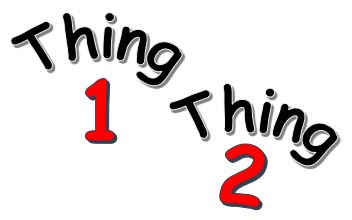 Fitting the job requirements seems to be obvious enough, but don't gloss over this by a quick study of a resume.  Yes, getting an affirmative check-off to the experience, skills and knowledge inquiry can be relatively simple.  But there should be more to that when addressing the question of 'Does this candidate FIT the job requirements?'  Uncovering does this candidate have the passion, drive and growth potential needed for the position for which he/she is being considered?  Does this person bring the added value of a new perspective? 
Evaluating the non-task, job responsibilities list are the non-resume elements of fitting the job requirements that are facets of Thing 1 that need to be determined when assessing the right candidate for your company.
Thing 2 – Will this candidate FIT-IN?
Bringing in even one new member to an organization can change or influence the culture, so fitting-in must be considered when hiring a new employee.  Now sometimes bringing a disruptor into the ranks may be exactly what you need, but this choice needs to be intentional, and thoughtfully made along with a strategic plan to manage the disruption. 
Does this candidate fit-in your brand values?  DO NOT mistake the evaluation of fitting-in with somehow keeping a singular type or point-of-view, nor does this mean being anti-diversity.  Fitting-in is a soft assessment one feels.  Is the person of this candidate who you want to have on your team?
Does he/she bring positive attributes to your organization?  Can this person be a mentor to your team?  Will this person – regardless of their job responsibilities – help others grow?  These are the facets of fitting-in that needs to be uncovered.   
Fitting-in is about bringing a texture of humanity that you want to have within your organization.   
Finding candidates who will fit-in your company is not an easy task, but the impact of fitting-in is an important key to employee happiness and longevity for your new hire as well as for your long-term employees.
Summerstone Group llc | Oct 2019