HOW TO BE THE LEADER YOUR TEAM WANTS TO FOLLOW
10 Practices on How to Be the Leader Your Team Wants to Follow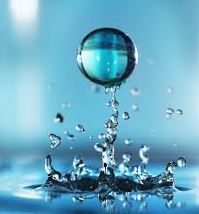 Sheila Daly | SummerstoneGroup.com
 I know what you are thinking… 'Not another one!'  The short answer is yes.  The longer one is yes, it is – because none of us can be presented with practices, policies or preaching on being a good leader often enough.  It won't take long and I know you will feel more committed to being the leader your team needs to succeed when you are finished – even if just a little bit.
PRACTICE 1
Make sure you know who, what, why and where.  You must have a very clear picture of your organization's identity and/or your team's purpose within the organization.  If you cannot define the who, what, why and where, how can you expect to lead?  If you cannot articulate the who, what, why and where, how can you expect others to follow?  Before you can take a step, you must know where you want to go – not necessarily how you are going to get there, but you must have a final objective or you will not know the direction you will be going.  Ensure everyone on your team knows the who, what, why, where and watch them move with more unity than if they are uncertain about the destination.
PRACTICE 2
Actions speak louder than words.  What is done has a greater impact of people and organizations than does what is said.  That old adage 'Actions speak louder than words' has been around for eons for a reason – it's true.  I am not suggesting you do the work that belongs to another – please don't do that.  When your team believes you will step in when needed leaves them with a feeling of value, that you know their contribution to the company is important.  Make it a practice to ask 'How are you doing, do you need anything?'  If someone in receiving just got a large shipment – give them help for 15-30 minutes.  Don't make it formal or scheduled, make it a practice.  Set an example by what you do and others will follow.
PRACTICE 3
Treat those with the softest voice with the same respect and value as those with the loudest.  Now I'm not talking about the introvert vs extrovert or the close-talker vs the loud speaker, I'm talking about those who are paid the least vs those who are paid the most.  Everyone should see and know you appreciate their contributions.  Everyone on your team is there because their role is needed.  Make sure ask for and listen to the voice of everyone on your team.  Keep in mind, a perspective of someone on the edge who has a vested interest in the outcome, can often provide a fresh and less biased point of view.
PRACTICE 4
Tell yourself something you don't know.  Read that last sentence again.  You cannot do it can you – no one can.  The point of this step is to never stop learning and never stop listening.  You will be surprised how many great ideas come about unexpectedly, when you are learning from other people or industries, other's failures or successes, other voices.   Your team will soon come to know you as one who is willing to learn from others – that shows you respect others and that you will listen when someone comes to you with an idea or a problem.
PRACTICE 5
Own your mistakes.  It is easy to take ownership of a win, harder to own a mistake.  Truth is we all make mistakes and we need to own ours.  Face them, acknowledge them, fix them and move past them.  Chances are you will need help to fix a mistake, and your team will be much more willing to work toward a solution with you, than they will be to fix it without you.  A leader who recognizes his or her mistakes shows the team how to do the same.  A team that is not afraid to risk a mistake is the team that thinks big and/or long-term.  A team that is fearful and takes no risk thinks only about today.  A fearful team is not committed to a future.
PRACTICE 6
Be in-touch with kindness.  Just because you say something positive, doesn't mean to comes across as positive.  Think how your words and tone may sting even if you didn't mean them to be hurtful.  Email is communicating with words only, speaking is word with tone – they are different, come across differently but both can be misunderstood.  The leader who is thoughtful with his/her words is the leader from whom his/her team wants to listen to.  Choose your words carefully especially if the situation is tense to begin with, and as grandma always said "think before you speak."
PRACTICE 7
Be honest.  Truth matters, it is the two gateways for trust.  If you cannot disclose sensitive material with your team tell them that is the case, do not avoid or give false or misleading information.  Some will feel shorted, but most will respect you for your honesty and discretion. Ideally you will be able to let your team know when you can share more details, but if that is not the case your team will trust you will share when you are able.
PRACTICE 8
Hold confidences tightly.  Keeping a confidence is the second gateway for trust.  Without the belief that you can keep a confidence, your team will never share freely with you and they will not trust you ever.  The team that does not trust their leader will never be fully engaged and openly collaborative.  You may have a team of compliant task-doers, but you will not have a team invested in the success of the whole or the company.  You can be assured if your team does not trust you, they have no interest in your personal success.
PRACTICE 9
Commit to the growth and success of your team.  That expression "a chain is only as strong as its' weakest link" could not be more descriptive for this practice.  Invest in your team, provide them opportunities to learn, to experience processes and procedures beyond their duties.  Share industry trends, best practices, competitor status and articles about changes in your supplier market.  Show them how you come to some of your decisions; how/why the team is performing and always, always let them know the goals for your team and how you are doing against those goals.
PRACTICE 10
Never let them see you go negative.  Not every day is a good day and not every financial reports is a good one – those do not give you permission to go negative – there will be more bad days and bad reports in your future.  A positive attitude is not being a Pollyanna, but it is a way of being, a spirit of ability and a belief in the future.  Practicing positivity is a get-up and choose to see the new day for exactly that – a new day.  Being positive isn't about putting up signs or bringing in donuts on Friday.  Being positive is displaying your belief in your team, yourself and your company.
A team leader is commonly defined as; someone who provides guidance, instruction, direction and leadership to a group of individuals for the purpose of achieving a key result or group of aligned results.  For me that description falls short if you want to be the leader, your team wants to follow.
That description focuses on the end goal from a transactional point of view.  I suggest if one leads from a position of personal investment in the growth and success of your team will in turn participate in the drive to the end goal with full engagement and commitment to more-than-achieving the goal.
"A person who feels appreciated will always do more than what is expected." That's not just a nice sounding quote, it is a fact that has been scientifically proven.[i]
[i] forbes.com/sites/amyanderson/2015/11/03/a-little-appreciation-goes-a-long-way-why-gratitude-is-the-gift-that-keeps-on-giving/#5b961b487aaf